Many of our missionaries raise their own funds in order to serve here at the Micah Project. These funds are raised through outside organizations, fiscal sponsor Allegro Solutions and missionary affiliation World Outreach Ministries. If you would like to support one of our missionaries, you can do so directly through their individual donation sites embedded below. To support Michelle and Pat Corley, who raise funds on their own, scroll down to check out the information at the bottom of this page.
Support the Bells - Allegro Solutions
John and Rebecca Bell

Account: MicahProj-bll.JRB
To donate online, simply type (or copy/paste) the account number into the "Account Designation" box below, choose your preferred method of payment and follow the steps.
Or, mail a check payable to Allegro Solutions with the account designation on an attached note to: 
Allegro Organizational Solutions, Inc.
5535 Memorial Dr., Ste. F-811
Houston, TX 77007 USA
If for any reason the embedded Allegro site is not showing up, you can follow this link to get to their page: https://www.allegrosolutions.org/donate/index.php
---
Support Stephen - World Outreach Ministries

To donate online, visit https://worldoutreach.org/120, and follow the steps from there.
To give by check, make it out to World Outreach Ministries and include a note with Stephen's name and fund code 120.
Checks should be sent to: World Outreach Ministries P.O. Box B Marietta, GA 30061
---
Support the Corleys - International Mission Partners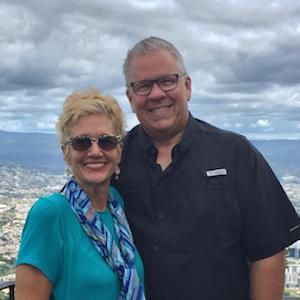 To support Pat & Michelle with a one time or ongoing financial gift, please send your check to:
International Mission Partners
PO Box 1012
Loganville, GA 30052
Attn: Corley's
For credit card donations, please contact Pat at 850-622-6545