June 17, 2016 -- Michael Miller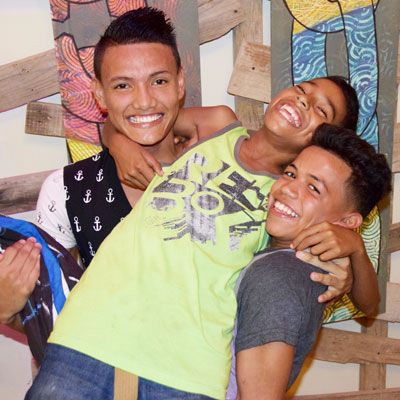 Jeferson was crying when he got out of the van last night as it rolled up to the front door of the Micah House.  The boys ran out of the house to greet him when they saw the van pull up, letting out excited whoops of joy.  The van's door opened and Jeferson got out—and was immediately hoisted onto Ismael's shoulders!  All the boys hugged him and patted him on the back, but he kept crying.  Luisito, who only left the streets himself six months ago, and with the characteristic directness of a street kid, queried, "Hey, why are you crying?"
"Because I'm happy!" were the only words that Jeferson managed to get out through his tears.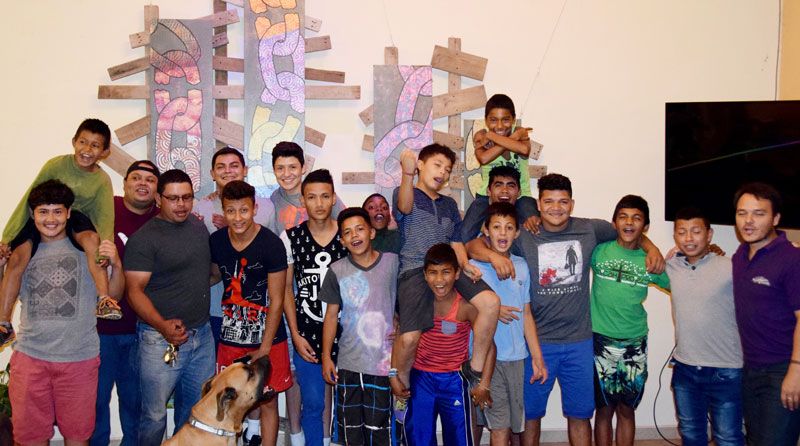 Jeferson is back.  He was lost, but he is found again.  It was almost exactly a year to the date that we picked up this thirteen-year-old in the alleyway where he had made a home out of cardboard boxes with a group of older street youth.  It always fills us with joy to be able to rescue a kid from the streets, but Jeferson's initial entrance into the Micah family back then was a difficult one.  As his body detoxed and screamed for the drugs that he consumed daily on the streets, he would devolve into angry rages and threaten the boys and staff.  Once those rages quieted, though, you could see the sad, broken child beneath.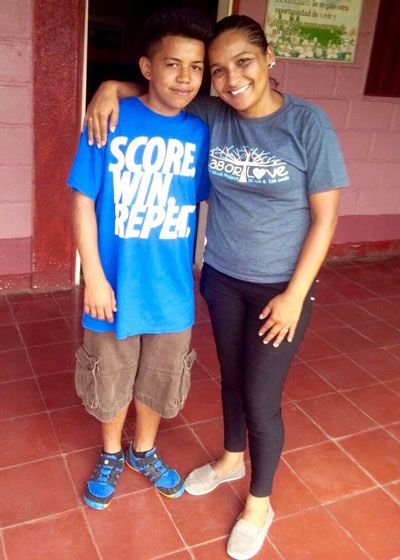 (For more about Jeferson's initial entrance into the Micah family, follow this link: Hang Tough: a Timeline for rescuing a Street Kid )
Jeferson's demons drove him back to the streets in December of last year.  We would find him downtown, sleeping underneath yet another cardboard box.  He would often pretend that everything was ok, that he was just fine sleeping his life away on the streets.  But that same defeated look remained in his eyes.
A couple of weeks ago, Jeferson showed up at the gate of the Micah House.  "I don't want to live on the streets anymore," he sadly repeated, over and over again.  Our social worker Wendy helped to get him into a two-week detox program about three hours away.  The day he left for the program, we prayed hard for him, because so many times these kids don't even last two days in detox programs, much less two weeks.  But Jeferson stuck it out, determined to fight his way back into Micah.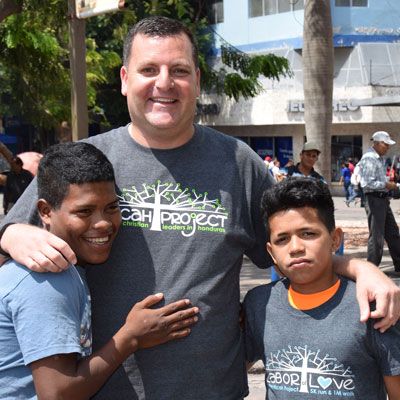 When Jeferson arrived in Micah's van last night and the boys ran out to meet him, I saw the father in Jesus' parable hiking up his robe and running out to meet him as well.  I saw our Heavenly Father wrap him in a homecoming embrace, wipe away those tears of happiness and tell him, "let us eat and celebrate.  For this son of mine was dead, and is alive again; he was lost, and is found" (Luke 15).   We escorted Jeferson en masse into the dining room of the Micah House.  While we didn't kill the fatted calf, we did buy the boys' favorite celebratory meal: pork chops!
While we ate, the boys went around the table and shared words of encouragement with Jeferson.  It just so happened that we had guys from every generation of Micah boy gathered around the table.  Danilo, who entered Micah in 2000 and is now our night caregiver, Pedro, who entered Micah in 2002, Juan Carlos, who joined us in 2005 and Hector, who joined Micah in 2008…all were there to support Jeferson in his decision to fight for his future.  We played a song that Pedro had written when he was living at the Micah House called "I fell down, but I got back up."  That summed up perfectly the words that all of our boys, past and present, shared with Jeferson around the table:  you fell, but you've decided to get back and keep fighting.  We love you and we've got your back."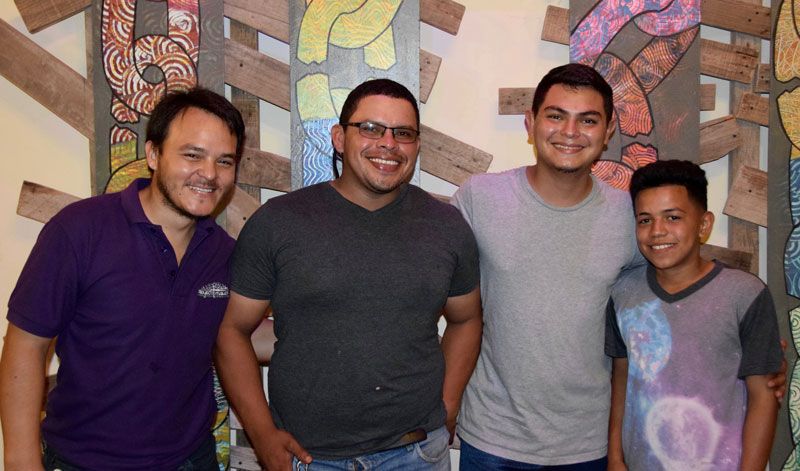 Day one was a joyous celebration, which made Jeferson feel loved and cherished.  But today is day two, and the real work begins.  He has three brutal enemies:  the physical bondage of addiction, the emotional brokenness of abandonment and the spiritual opposition of our enemy who would love nothing more than to see him fail once again.  It is going to take hard work, patience and a lot of prayer to keep him on this healing path.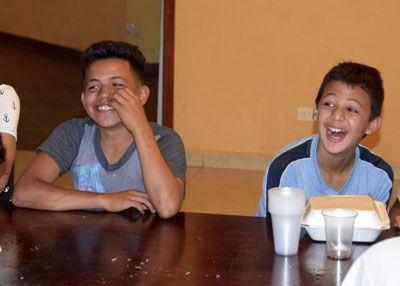 That's where you come in!  Please pray for him daily, that this beautiful homecoming would be a permanent one and that he can experience physical, emotional and spiritual healing every single day.  Your prayers for him place you right at the heart of this battle between life and death.  Though you may not live in Tegucigalpa, you become just as much a part of Jeferson's family when you lift him up to his Heavenly Father. 
Through your prayers, you join us in saying, "welcome home, son.  You were lost, but now you're found.  We're going to do everything in our power to help you choose life."
Thanks for being a part of Jeferson's family,
Michael Miller