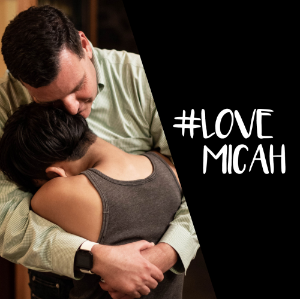 In May we sent out our spring newsletter. Titled "Fight or Flight," it is a powerful story of how trauma impacts our boys as a result of the violence they face on the streets before joining the Micah Project. But the theme of the update is not violence or trauma—it is love. In the update, we write this about the street-connected youth of Honduras: "We are called to a greater love, an unshakable commitment to love them come what may: no conditions, no exceptions, no strings attached."

In the days leading up to the newsletter's release, we wanted to share some stories about how God's unconditional love has changed lives through the Micah Project. To kick it off, we released a new video, "For Me." In the video, the Micah Family shares the truth of God's unconditional love. Our neighbors, staff and boys, along with some friends who are still on the streets and even some of our supporters, unite their voices to proclaim the truth of that love. Whether it be in Spanish, English, Portuguese, Mandarin, Garifuna or Miskito, that truth shines clearly in this powerful video!

Click here to see the video!