Foundations
"Micah Works Foundations" is the new name for our original Micah Works program, led by Micah grad Jarvin Matute. Three young men who lived on the streets for years joined this program in October 2021. The Foundations apprentices work at the Micah Project five days a week learning a variety of skills: landscaping, construction, maintenance, carpentry, welding, and water purification. After work each morning, the young men spend afternoons in the classroom learning everything from workplace etiquette to financial management to conflict resolution. After a year in our training program, the apprentices will undertake a three-month internship in a local business before being placed in a permanent job.
We rent a room for the Foundations apprentices near the Micah Project. Each apprentice has a "navigator" who mentors him daily to help him navigate his path away from the streets and towards a bright future.
Imagine that you are a seventeen-year-old young man who has lived on the streets for the last seven years.
Out of a desperate desire to change your life, you make the courageous decision to leave the streets behind and join the Micah Project. In your childhood, you may have gotten through the first or second grade before abandoning your education after hitting the streets, and your teen years have been all about survival.  You have entered the Micah Project looking for a new life, a way to leave the cycle of despair and addiction behind you for good.
The Micah Project has a deep calling to help young men in this kind of circumstance find "freedom, family and future in Christ."  Because many of our young men will not have the opportunity to complete a formal education program, we must provide them with an alternative way to successfully and permanently leave the streets behind.
That is why we are launching Micah Works
Micah Works is an accelerated, year-long program of classroom instruction and hands-on training to help street-connected youth acquire the skills necessary to be able to step away from the streets and successfully enter the work force.  Even as the Micah Works participants receive the same rehabilitation and Christian discipleship as all of our other residents, they will also learn the specialized skills needed obtain and keep employment—a critical step for leaving the streets behind for good. 
Micah Works is all about job training, job creation and job retention.  It is about teaching these young men that they can be trusted, competent and positive members of a society that once marginalized them.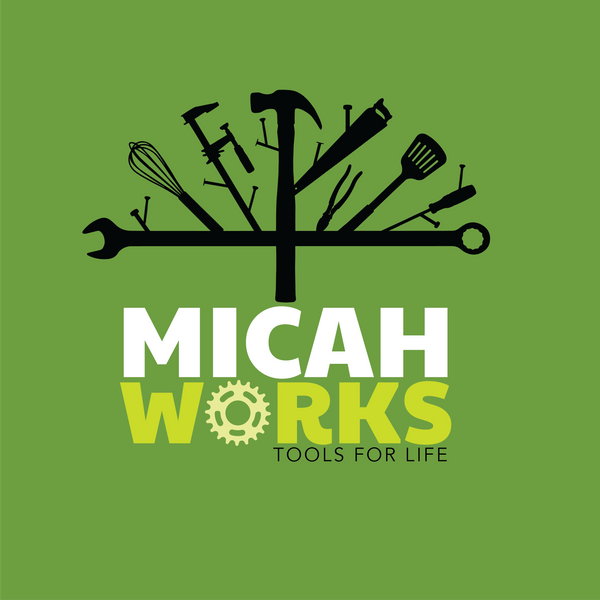 Classroom Training
As part of our Foundations program, in addition to the hands-on training they will receive, there will also be a classroom component that will help prepare the Micah Works participants to be successful, independent adults.  Themes in this component will include:
Christian discipleship (this includes both general discipleship and specific workplace values such as honesty, integrity, hard work, service, etc.).
Personality, vocational, and skills assessment and discernment.
Money management (including how to write and follow a personal budget, open a bank account, understanding loans and interest, etc.).
Workplace etiquette (including punctuality, following directions, respecting authority and maintaining healthy relationships with fellow employees).
Conflict resolution and anger management (important for those that have spent time on the streets).
Addiction recovery and support.
Goal-setting and attainment.
Healthy relationships (includes subjects such as peer pressure, romantic relationships leading to marriage, fatherhood, etc.).
Entrepreneurial skills and micro-enterprise development and management.
Drivers' ed.
Those who are interested and able may also choose to continue formal education through a weekend homeschooling program called "Maestro en Casa."
Also part of Micah Works:
Meet Erick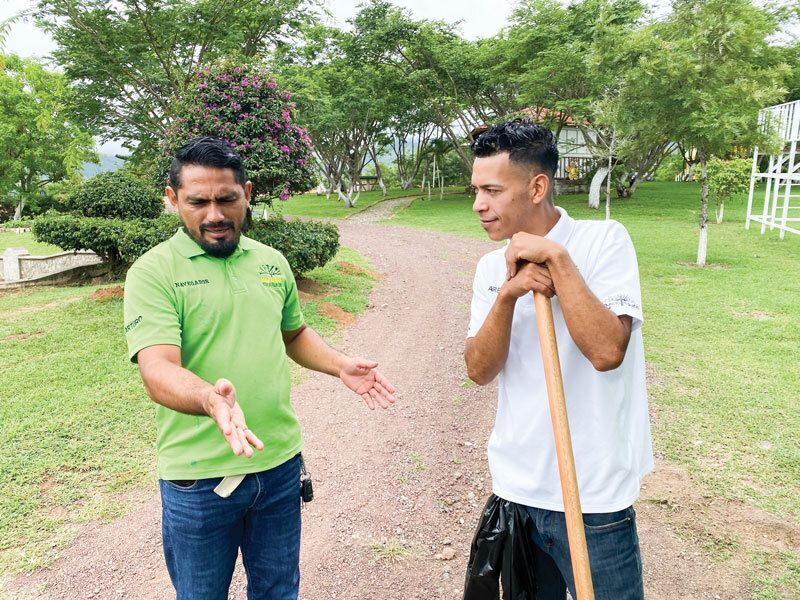 We first met Erick on the streets when he was just twelve years old in 2011. His addictions kept him on the streets until well into his twenties. We would most often find him selling small bags of water on street corners to raise enough money to buy some food for his two children, Miguel, age 4, and Ashley, age 2. Erick told us that he is so grateful to God for Micah Works because it has helped him to climb out of a deep pit and prepare to have a job to help his family flourish.