Inauguration Cocina Julio Cesar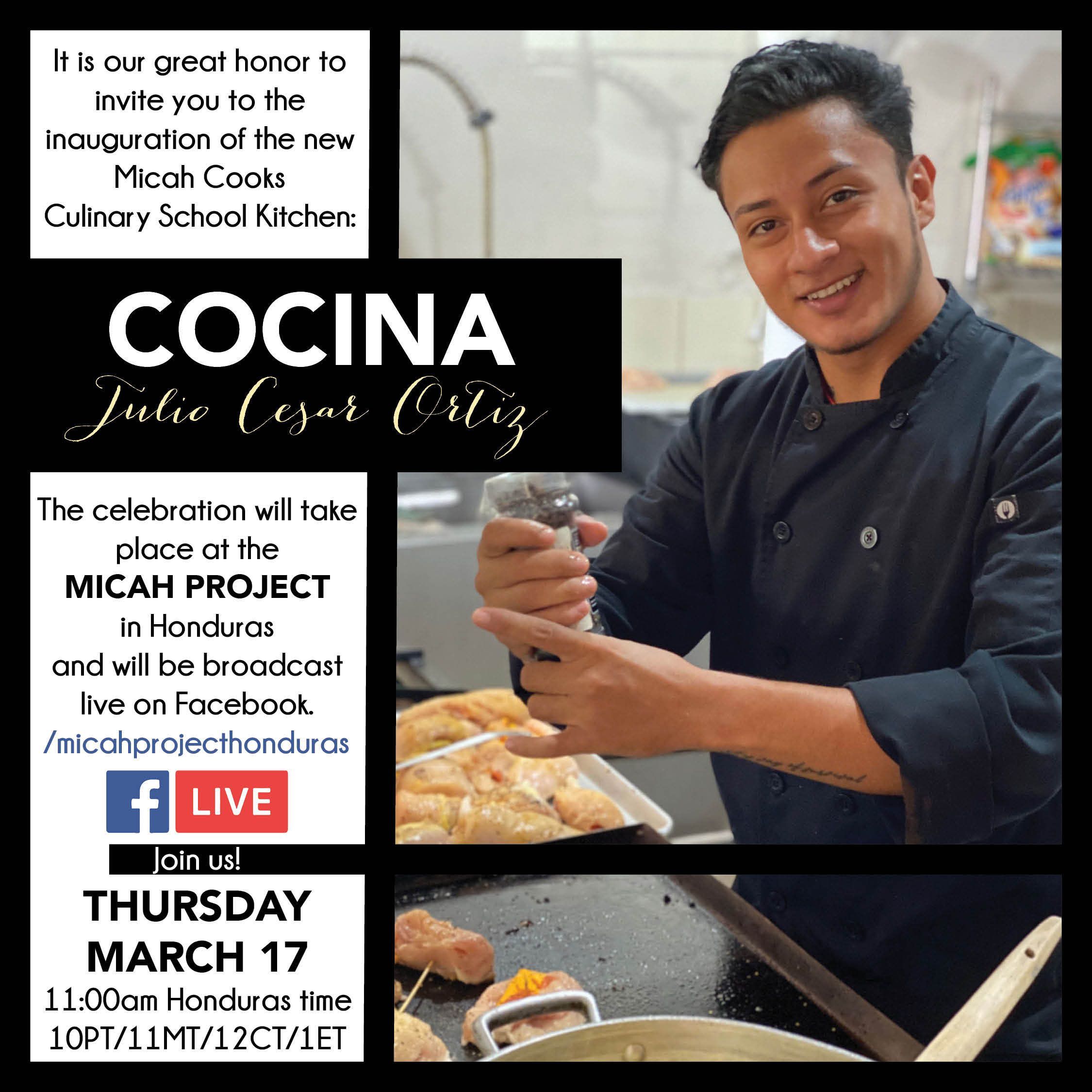 Join us on Thursday, March 17 at 11:00 am Honduras time for the inauguration of our Cocina Julio Cesar Ortiz. Since December we have completely remodeled the areas in the front of the Micah House to build a new kitchen for our Micah Cooks Culinary School. We will inaugurate the new kitchen in loving memory of our precious Julio, a Micah grad and a founder of the culinary program who died in a traffic accident on January 22.
We will have a short program at 11:00 followed by a formal lunch prepared and served by our Micah Cooks team (which if you are watching on Facebook Live you will only get to observe from afar...). We will have a display of Julio's paintings at the event as well.
The Micah Cooks program is blessing so many lives and we are thrilled with this new space so that we can train future professional chefs! We hope you can join us next Thursday!