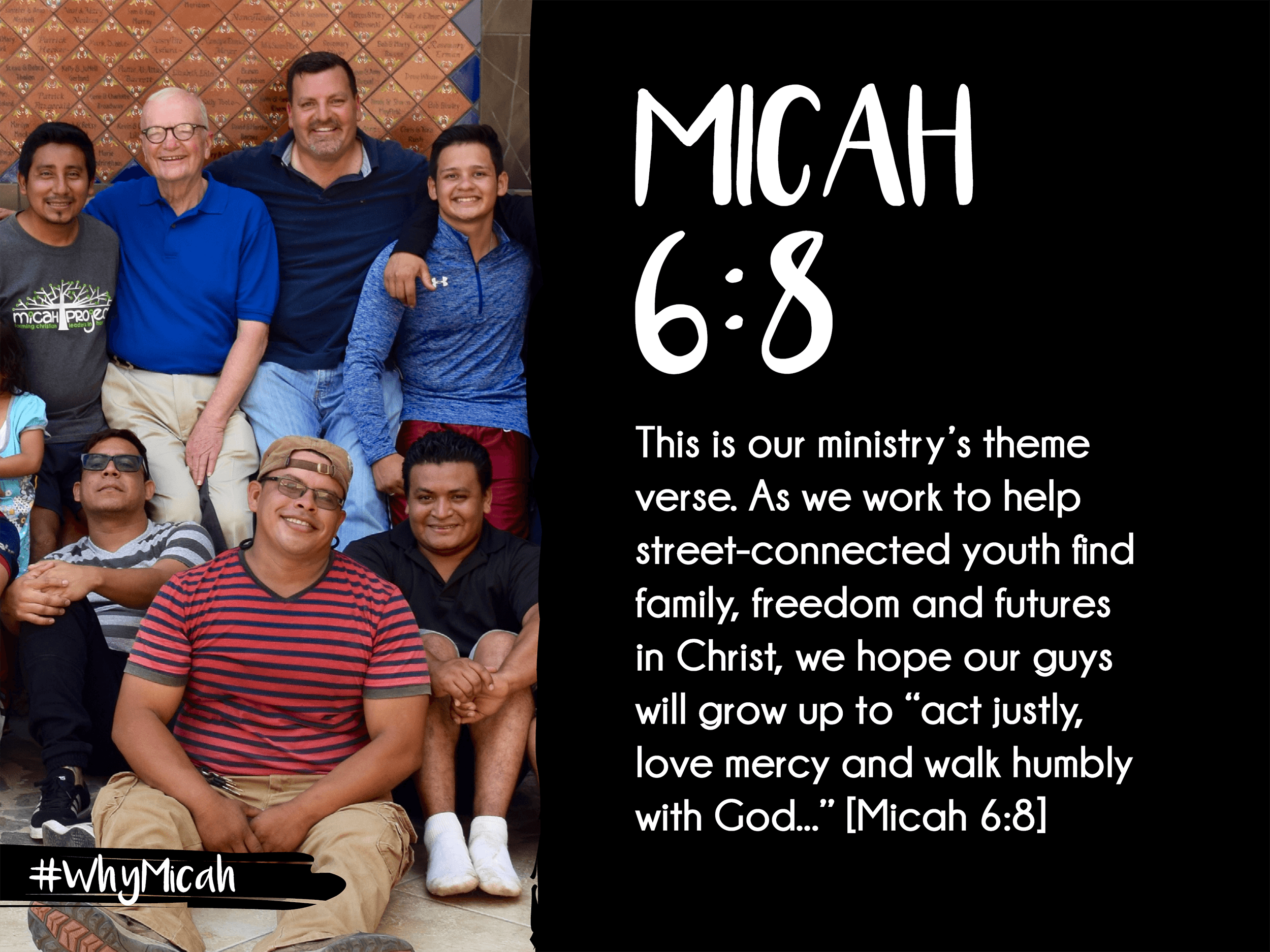 At a quick glance, Micah 6:8 could appear to be a checklist. If we could act justly, love kindness and mercy, and walk humbly with God, we'd be perfect. But such an understanding would be ripping this verse out of context, and it certainly wouldn't be very humble. Instead, we at the Micah Project ask the Lord daily to strengthen us to do what is right, for we know that without the work of Christ, we are hopeless. In this truth, we find great freedom, strength and hope.
So, today let's ask God to help us be better. As He enables us to live out Micah 6:8, we pray to see justice in this world, we pray for the ability to pass the grace we've received onto others, and we thank Jesus for never leaving our sides—asking him to humble us and work through us to bring heaven to earth.
This is our prayer for every Micah guy, every Micah staff member and for each of you supporters.