Taking Micah
The birth of Micah Life: El Salvador
Israel & Jenna Zaldaña - December 2016
www.micah.life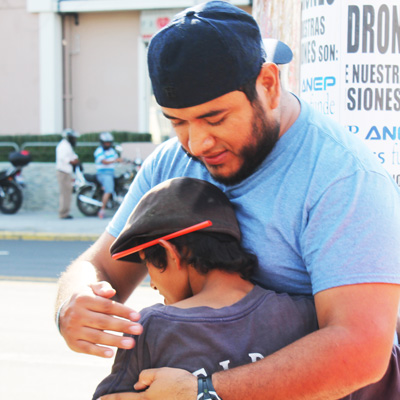 We have been privileged to work for the past seven years at the Micah Project in Honduras, serving in a variety of functions including teaching, caregiving, logistics, coordinating and communications.  During these years we have seen the hand of God working mightily rescuing boys and young men from the streets of Honduras and other social risk situations.  We feel honored to be a part of this great ministry and the work that God is accomplishing here. We love what Micah is doing and have loved being a part of it for the past seven years.  At the same time, we see such great potential for growth beyond the borders of Honduras.  We have dreamed for many years about "taking Micah" to other parts of the world.  The devastating existence of children living on the streets is a reality that is in no way isolated to Tegucigalpa, but plagues nearly every major city worldwide.  We have witnessed firsthand the plight of kids on the streets of San Salvador, and we believe that God is calling us to this new mission field.  And since the Micah Project is the best in the business with over 16 years of experience of getting boys off the streets and into a home, into a family, all the while educating, discipling, encouraging and walking alongside of them in the ups and downs of life, it is this same model we choose to continue as we "take Micah" from Honduras to El Salvador and perhaps someday all across the globe!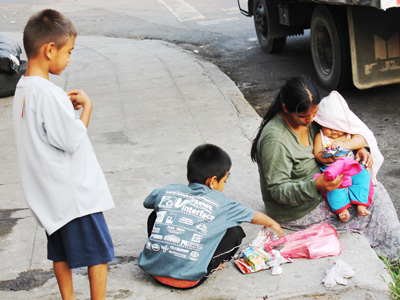 When we first started to realize that the time was coming for us to embark on this journey, we hoped and believed that this would be another branch of the Micah Project – an extension of the work God has already started here and used us to be a part of for many years.  We thought this would be Micah 3.0, in natural succession after the formation of Micah 2.0.  We trusted that this vision would be supported by the same base of donors that gives so faithfully to the Micah Project.  We believed we would receive the same wise counsel by being under the Micah Project's long-established board of directors.  But this was not the case.  The Micah Project recognizes and affirms our vision and believes with us that God has planted this seed in us and wants to see it grow, but its current organizational structure is not set up to be able to provide the necessary oversight for such an undertaking.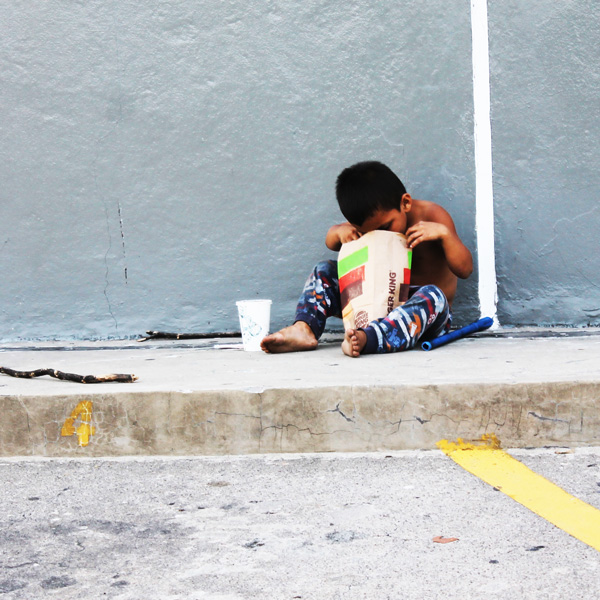 And although we were a little stunned and saddened to hear the news that we would not be a part of the Micah Project organization, we have come to realize that this is for the best, both for the current Micah Project as well as for the ministry we will be starting.  It will require more work as we figure out how to obtain nonprofit status and create bylaws and articles of incorporation, wading through piles of forms and paperwork.  It will require more people to come on board as supporters, volunteers, directors and more.  And most importantly, it will require more faith.  If we would have stepped out under the umbrella of the Micah Project, we could have placed our confidence in 17 years of experience. We could have placed our confidence in a well-functioning board of directors.  We could have placed our confidence in hundreds of financial supporters who always seem to come through in the difficult times.  But if we were placing our trust and confidence in those commodities, we wouldn't truly be placing our trust in the Lord.  It's scary, but it's a good scary… when you know the only place you have to turn is to the only One who can truly help.  "Some trust in chariots and some in horses, but we trust in the name of the Lord our God." (Ps 20:7)  Now, I don't know about you, but I would much rather say at the end of the day that we trusted in God, and God came through!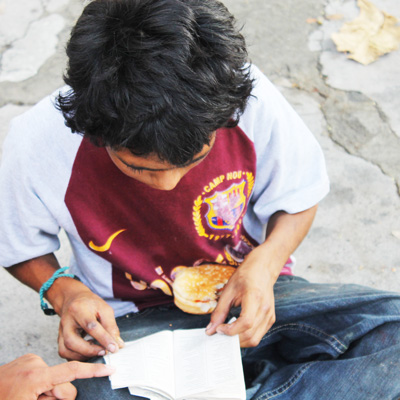 Despite our seven years of ministry with street children at the Micah Project, do we still feel ill-equipped to step out and start something like the Micah Project from the ground up?  Without a doubt!  But there is a promise that we are clinging to as we step out in faith.  "But he said to me, 'My grace is sufficient for you, for my power is made perfect in weakness.' Therefore I will boast all the more gladly of my weaknesses, so that the power of Christ may rest upon me. For the sake of Christ, then, I am content with weaknesses, insults, hardships, persecutions, and calamities. For when I am weak, then I am strong." (2 Cor 12:9-10)  With our own wisdom, in our own strength, on our own timeline, maybe we could have established something, but where would the glory of God be proclaimed?  Rather, we are happy to "boast" of our weaknesses – we will gladly admit that we don't have all the right tools for the task at hand.  And because of this we know that God's wisdom will have to guide us, His strength will have to carry us and we will have to depend on His perfect timeline to bring about His perfect results.
Will you trust Him with us as we follow His lead to take Micah beyond the borders of Honduras?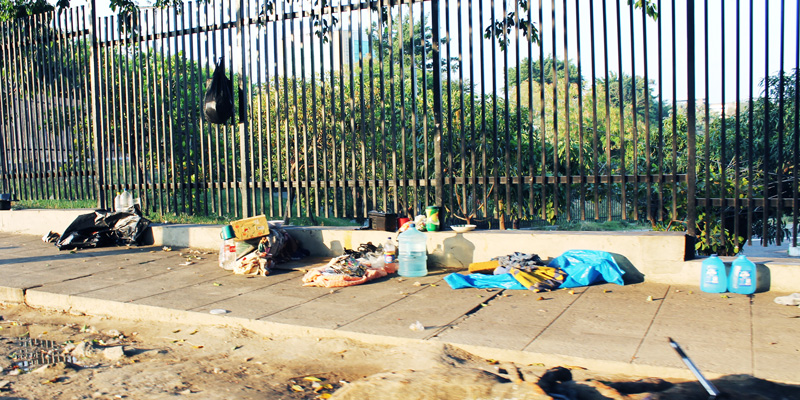 Micah Life
What's in a Name?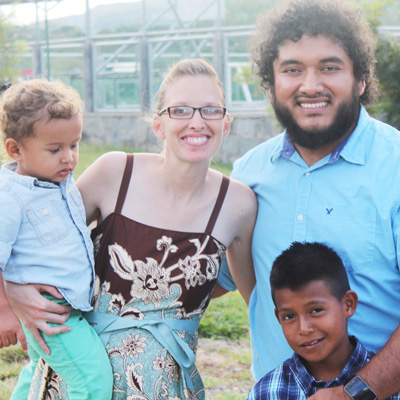 As we thought about options for what to name this nonprofit, we knew from the start we wanted "Micah" to be part of the name.  The Micah Project holds such a dear place in our hearts and it is where this vision was birthed.  As we are basing our model of ministry very closely upon all that we have learned and experienced here at the Micah Project, it seemed only appropriate that our name reflect that heritage.  At the same time, the theme verse, Micah 6:8, which calls us to act justly, to love mercy and to walk humbly with our God is so integral to all we hope to accomplish, which was another confirmation that "Micah" would be in our name.
After trying many, many combinations of words with "Micah" to complete our name, we finally landed on "Life."  The reasoning for this is two-fold.  First of all, we recognize that the Lord offers new life to the street children of El Salvador.  Only in Him is true life found, and it is this life-giving message we hope to convey to these kids who have only known death and destruction.  The other reason for "Micah Life" goes back to what the Lord requires of us in Micah 6:8.  Acting justly, loving mercy and walking humbly with God are a way of life.  It is a day-by-day process of putting off the old and putting on the new, that we look forward to walking with these kids.  Our vision is for these children to receive the new life offered them by Christ, and then to walk daily in the Micah life of justice, mercy and humility.
Keep up with the progress of Micah Life in El Salvador! Subscribe to our mailing list.
First Name
Last Name