Imagine that you are a seventeen-year-old young man who has lived on the streets for the last seven years.
Out of a desperate desire to change your life, you make the courageous decision to leave the streets behind and join the Micah Project. In your childhood, you may have gotten through the first or second grade before abandoning your education after hitting the streets, and your teen years have been all about survival.  You have entered the Micah Project looking for a new life, a way to leave the cycle of despair and addiction behind you for good.
The Micah Project has a deep calling to help young men in this kind of circumstance find "freedom, family and future in Christ."  Because many of our young men will not have the opportunity to complete a formal education program, we must provide them with an alternative way to successfully and permanently leave the streets behind.
That is why we are launching Micah Works
Micah Works is an accelerated, year-long program of classroom instruction and hands-on training to help street-connected youth acquire the skills necessary to be able to step away from the streets and successfully enter the work force.  Even as the Micah Works participants receive the same rehabilitation and Christian discipleship as all of our other residents, they will also learn the specialized skills needed obtain and keep employment—a critical step for leaving the streets behind for good. 
Micah Works is all about job training, job creation and job retention.  It is about teaching these young men that they can be trusted, competent and positive members of a society that once marginalized them.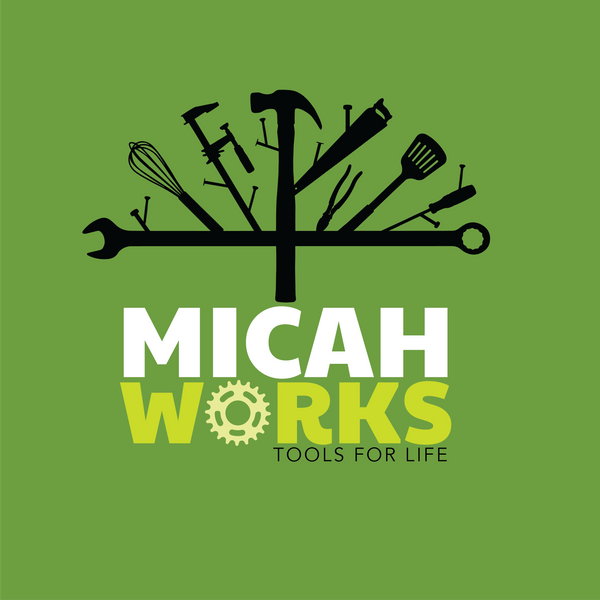 The Need
Sadly, unemployment and underemployment are chronic issues in Honduras.  According to the World Bank, 48% of Hondurans live below the poverty line and it is one of the countries with the greatest levels of inequality in the world.  Factors of underdevelopment are complex and intertwined, but they have been aggravated by systemic corruption.  Currently, Honduras' president, Juan Orlando Hernandez, is under investigation in the United States for participating in large scale drug-trafficking and his brother Juan Antonio Hernandez has already been convicted (see article).  The participation in narco-trafficking by Honduran politicians has also left criminal elements at the street level completely unchecked.  Currently, two main gangs, MS-13 and the 18th street gang, as well as many smaller ones, control most neighborhoods in the urban centers of the country.
We have seen with our own eyes how difficult it is for working class Hondurans to find stable jobs.  Even fast food jobs can be difficult to come by, and those who do have those jobs tend to stay in them for a long time because there are so few alternative options.  Additionally, Honduran entrepreneurs who open small businesses out of their homes or in rented spaces are often forced to close and flee due to extortion rackets run by the gangs that control their neighborhoods.  This combination of a lack of opportunity and the threat of violence has caused many people to flee Honduras in search of a better life.  These are also the underlying factors that force many children and youth onto the streets.
Job placement
Young men who have completed the Micah Works program will be ready to succeed in any formal work environment.   Graduates of the Micah Works program may choose one of the following three paths upon successful completion of the program:
Internship/hiring in a formal business:  The Micah Works program will help make contacts in formal businesses to help place graduates of Micah Works.  Because jobs are scarce, we may negotiate with a company or business to have Micah pay a portion of their salary for six months as a "paid internship" with the idea that, if they are successful, the company will hire them after the internship.
Seed money for entrepreneurial start-up:  Some of our graduates may be interested in starting up a micro-enterprise, which is very common in Honduras.  Depending on their business plan, we may help them start a small business and will supervise the start-up for the first six months.
Further training:  depending on personal interests and skills assessments, Micah Works graduates may decide to pursue further training (auto-mechanics, culinary school, etc.).  Micah Works will pay for this training if the graduates meet the requirements of the further training program. 
Also part of Micah Works: